Our student ministry is for students in grades 6-12. We meet weekly to help students develop and grow in their faith in Jesus Christ.
We have Bible Study classes for middle school students (grades 6-8) and high school students (grades 9-12) that meet each Sunday morning at 9:00 am.
Youth group meets Wednesday nights at 6:30 pm for Bible study and small groups.
Special events including church camp, mission trips, and CIY are held during the summer months. See the calendar for details on summer events.
Sundays at 9:00 am

Wednesdays at 6:30 pm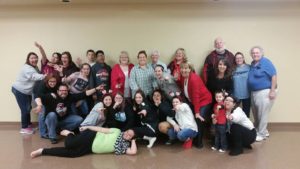 with questions or for more details.