Our youth ministry is for students in grades 6-12. We meet weekly to help students develop and grow in their faith in Jesus Christ.
We have Sunday School classes for middle school students (grades 6-8) and high school students (grades 9-12) that meet each Sunday morning at 9:00 am.
Youth group meets on Sunday nights at 5:00 pm & Wednesday nights at 6:30 pm for fellowship, Bible study and fun.
Special events including church camp and CIY are held during the summer months. See the calendar page for details on summer events.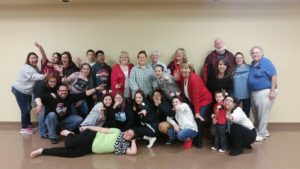 June 3-8 – High School Camp @ Camp Sooner

June 10-15 – Middle School Camp @ Camp Sooner

June 24 – Family Swim Party

July 3-4 – 4th of July Concessions Fundraiser

July 21-28 – CIY Move in Tennessee

July 29 – Family Swim Party
"Bible Character Studies"